Full Time
Expiration Date: 2023-02-25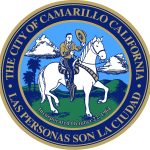 Website City of Camarillo
SALARY:   $27.53 – $37.13 Hourly / $4,771.87 – $6,435.87 Monthly
The Administrative Specialist supports the Planning and the Code Compliance Division. The ideal candidate for the position is a motivated self-starter with excellent customer service, organizational, and prioritization skills, as well as the ability to work in a fast­ paced environment and have experience with Microsoft Office Suite and database maintenance. Job responsibilities include preparation of the Planning Commission meetings and packets, maintenance of the department's website, agreement and contract administration, and case file management.
This position performs a wide variety of responsible and difficult clerical and secretarial duties and activities of a general and specialized nature in support of the assigned department, division, or program area; performs a range of office and administrative support functions; and prepares and edits a wide range of documents and reports ranging from general correspondence to technical reports.
This is the journey level class within the Administrative Specialist series performing the full range of responsible and difficult clerical and secretarial duties of a general and specialized nature with only occasional instruction or assistance. Positions at this level are distinguished from the Administrative Specialist I level by the performance of the full range of duties as assigned, working independently, applying well developed secretarial and office support knowledge, and exercising judgment and initiative. Assigned work requires the use of judgment in selecting appropriate procedures, conducting transactions with customers and the public, and solving routine and non-routine problems based on knowledge gained through experience. Positions at this level receive only occasional instruction or assistance as new or unusual situations arise and are fully aware of the operating procedures and policies of the work unit. Work is normally reviewed only on completion and for overall results. Positions in this class series are flexibly staffed and positions at the Administrative Specialist II level are normally filled by advancement from the Administrative Specialist I level.
EDUCATION AND EXPERIENCE GUIDELINES
Any combination of education and experience that would likely provide the required knowledge and abilities is qualifying. A typical way to obtain the knowledge and abilities would be:
Education/Training: Equivalent of the completion of the twelfth grade. Additional specialized or college level course work in secretarial science, office procedures, business administration, or a related field is desirable.
Experience: Four years of increasingly responsible clerical, secretarial, and office administrative support experience including two years of experience at a level comparable to an Administrative Specialist I with the City of Camarillo.
To apply, visit www.cityofcamarillo.org by Friday, February 24, 2023.