Full Time
$8,803.60-11,003.20 USD / Month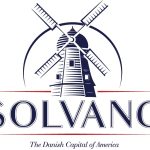 Website City of Solvang
City Government
PLANNING MANAGER
THE POSITION
Under general direction of the City Manager, the Planning Manager will manage the City's current and long-range planning services, organize, manage, direct the operations of the Planning Division. The planning Manager will also bring a depth of experience in permitting, land use planning, public planning, and related policies and procedures, including NEPA, CEQA, environmental laws, codes and practices. The Planning Manager is responsible for supervision of professional, technical and clerical staff. The Planning Manager serves as a staff liaison to the Planning Commission and Design Review Committee and attends Planning Commission meetings, Council meetings and a variety of community meetings. The Planning Manager provides proper tools, support and assistance to staff ensuring the municipal code is applied to planning projects in a consistent and fair manner. Their role enables the city to develop in an orderly manner to promote and protect public health, safety, comfort and general welfare of residents and workers in Solvang. This position is classified as an "at-will" position.
EXAMPLES OF DUTIES
• Supervises, plans, organizes, and reviews work of professional, technical, and clerical subordinates and provides administrative supervision to Planning Division.
• Supervises, directs, and coordinates various programs: general plan and specific plan development, administration and maintenance, development and design review, zoning administration, community planning, environmental planning, annexations and land subdivisions, etc.
• Manages professional contracts and agreements with consultant staff and associated scopes of work.
• Assists in developing long-range plans and objectives for community development programs.
• Prepares annual budget and performs other administrative work including compiling for current planning caseload statistics, interprets planning and zoning regulations and department policy and procedures, etc.
• Represents the department at public meetings regarding planning and zoning matters to the Planning Commission, various citizen groups, elected officials, executive leadership, etc.
• Recommends the selection, placement, training and supervision of other employees; reviews and evaluates performance and recommends personnel action.
• Acts as department liaison between other City departments, councils, boards and commissions.
• Confers with owners, architects, and engineers regarding design, construction practices, etc.
• Attends Planning Commission and City Council meetings and makes oral presentations.
ESSENTIAL FUNCTIONS
• Practice the basic principles and practices of urban planning and development.
• Has a Basic understanding of the California Environmental Quality Act.
• Ability to read and interpret site and building plans.
• Displays efficiency in word processing programs (WORD) and spreadsheets (EXCEL).
• Understands and carries out oral and written directions
• Has knowledge of principles and procedures of record keeping
LICENSE REQUIRED
Possession of a valid California Driver's license.
EDUCATION AND EXPERIENCE
• Ideally, five years of professional planning experience, including several years of experience leading others and managing business programs and functions; and
• Graduation from an accredited college or university with a bachelor's degree in planning or a related field.
• An equivalent combination of education and experience sufficient to successfully perform the essential duties of the job such as those listed above.
• A Master's degree in planning or public administration is desired.
• Current technical/professional knowledge of complex principles, methods, standards and techniques associated with the scope of work of a recognized profession, such as:
• Principles and practices of urban planning, CEQA, Subdivision Map Act and local, state and federal laws and regulations relating to planning, land use zoning, land division, and environmental review; principles and practices of effective management and supervision.
• Principles of budgeting and preparation of administrative reports.
• Geographic Information Systems (GIS) or other mapping software.
• Effective verbal and interpersonal communication skills.
• Microsoft Office Suite (or equivalent).
• Use computer and other office equipment effectively.
• Desired licenses and/or certifications associated with the assignment, such as:
• American Institute of Certified Planners (AICP)