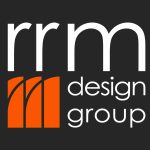 Website RRM Design Group
RRM's mission is Creating Environments People Enjoy®.
RRM Design Group is seeking an RRMer to join us as a full-time Project Manager on our Planning and Urban Design team. The Project Manager will manage a wide range of development projects (including affordable housing, mixed-use housing, commercial, and hospitality projects) through the local agency discretionary review and entitlements process.
The ideal candidate will thrive in a collaborative environment working with multi-disciplinary teams, be focused on preparing quality work, and possess a strong ability to manage project teams and support business development. Desired traits include being proactive, energetic, demonstrates initiative, and eager to be part of a growing and successful team. The candidate will have significant experience working with local jurisdictions in Santa Barbara and Ventura counties, have a strong understanding of local land use regulations, and exhibit excellent strategic and critical thinking skills to navigate the local land use approval process for a variety of project types.
YOUR ROLE LOOKS LIKE:
• Enjoy tackling challenges, bring intellectual curiosity, and thrive in a fast-paced setting.
• Have a strong understanding of project management fundamentals exercises independence and judgment while receiving general supervision and support from senior management.
• Have excellent problem-solving and strategic decision-making skills, good verbal and written communication skills including public speaking experience, and strong interpersonal skills.
• Strategically navigate the development review, environmental review (CEQA), and public hearing processes to successfully achieve project entitlements.
• Possess an understanding of CA land use and zoning laws, state housing laws, CA Environmental Quality Act, Subdivision Map Act, CA Coastal Act.
• Possess a strong understanding of land use regulations, housing policies, and discretionary review procedures and able to navigate entitlements with various agencies within San Luis Obispo and/or Santa Barbara counties.
• Collaborate with architects, engineers, landscape architects, and planners to produce high-quality projects.
• Help mentor and delegate to support staff.
WHAT YOU'LL BRING TO THE TABLE:
• A minimum of seven (7) years of planning experience with increasing levels of responsibility
• Bachelor's degree in urban planning, real estate, geography, public administration, environmental science, or a related field.
• Knowledge of California current planning and development law and CEQA
• Strong communication and interpersonal skills
• Ability to manage project schedules and budgets
• Professional certification/registration preferred (AICP, CNU-A, LEED AP, etc.)
ABOVE & BEYOND:
• Master's degree in related field
• Experience in the private and public sectors (development review and/or long-range planning
• Site planning and land planning skills.
We're eager to learn more about your qualifications and interest in joining our team!
*Psst…at RRM, we recognize that factors such as imposter syndrome or the confidence gap may deter some applicants from applying. However, we encourage you to apply anyways, as we recognize these restraints do not reflect an applicant's abilities, and we don't want them to get in the way of us meeting potential RRMers!
ABOUT US
Ensuring the health and happiness of our RRMers is paramount to how we run our business. RRM Design Group is a 100% employee-owned multidiscipline design firm with a full spectrum of services including architecture, landscape architecture, planning, civil and structural engineering, and surveying. Our offices are located along the California coast from Orange County to the Bay Area. Over one-third of our workforce has been with us for a decade or more and we work on engaging projects in several diverse markets throughout the state.
We value the diversity of intersecting identities, and strive to maintain an environment that is equitable, respectful, and inclusive. We expect our work environments to be places of diverse engagement and informed discourse. Ultimately, we acknowledge that our standards of excellence as a multidiscipline design firm are not separate from the values of diversity, equity, and inclusion.