Full Time
$37.75 – 44.85 per hour dependent on skills and experience. USD / Hour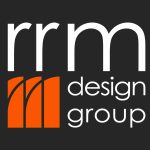 Website RRM Design Group
RRM's mission is Creating Environments People Enjoy®.
RRM Design Group is an employee-owned company seeking a full-time Associate Planner to join our team in our Planning and Urban Design team. Our growing firm is looking for an individual who is eager to be part of a collaborative, inclusive, and innovative team that offers a great balance of professional fulfillment and fun.
The Associate Planner will support a wide range of development projects (including affordable housing, mixed-use housing, commercial, and hospitality projects) through the local agency discretionary review and entitlements process. The ideal candidate will thrive in a collaborative environment working with multi-disciplinary teams and be focused on preparing quality work. Desired traits include being proactive, energetic, conscientious, demonstrating initiative, and eager to be part of a growing and successful team. The candidate will have experience working with local jurisdictions, possess an understanding of local land use regulations and housing policies, and exhibit critical thinking skills to help navigate the local land use approval process for a variety of project types. Experience working on planning projects, including general plans, specific plans, housing elements/implementation, design guidelines, and/or zoning codes would add to a candidate's success.
YOUR ROLE LOOKS LIKE:
Effectively conduct research and analysis of code requirements, laws and ordinances, CEQA, and official records resulting in recommendations and document preparation.
Write text-based documents such as general plans, specific plans, housing elements, design guidelines, zoning codes, and/or other policy documents.
Prepare presentation graphics, ArcGIS mapping, workshop materials and assist with public outreach events.
Ability to understand site and development plans and familiarity with development review processes.
Assist with project coordination.
Excellent problem-solving and decision-making skills; good verbal and written communication skills; strong interpersonal skills; experience working on planning projects, including general plans, specific plans, housing elements, design guidelines, and/or zoning codes.
WHAT YOU'LL BRING TO THE TABLE:
3-6 years of relevant work experience.
Bachelor's Degree in City and Regional Planning, or other related field.
Working knowledge of California Planning and Development Law and CEQA.
Proficient in, Microsoft Office and the Adobe Suite, and particularly with InDesign.
An understanding of other graphic software programs (e.g. ArcGIS, SketchUp, AutoCAD, etc.) is beneficial.
Proficiency in Spanish strongly desired but not required.
ABOUT US:
Ensuring the health and happiness of our RRMers is paramount to how we run our business. RRM Design Group is a 100% employee-owned multidiscipline design firm with a full spectrum of services including architecture, landscape architecture, planning, civil and structural engineering, and surveying. Our offices are located along the California coast from Orange County to the Bay Area. Over one-third of our workforce has been with us for a decade or more and we work on engaging projects in several diverse markets throughout the state.
We value the diversity of intersecting identities and strive to maintain an environment that is equitable, respectful, and inclusive. We expect our work environments to be places of diverse engagement and informed discourse. Ultimately, we acknowledge that our standards of excellence as a multidiscipline design firm are not separate from the values of diversity, equity, and inclusion.
COMPENSATION:
The hiring range for this role is targeted at $37.75 – 44.85 per hour dependent on skills and experience.