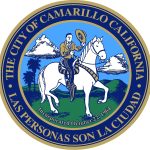 Website City of Camarillo
Associate Planner
Camarillo, CA
Salary: $6,560 – $8,849 Monthly
Apply at: https://www.governmentjobs.com/careers/camarillo
Apply By: April 28, 2022
The Associate Planner is the journey level position in the Planning Division. It is desired that applicants applying for this position have at least two years of experience working as a planning technician or assistant planner that they can draw from to be successful as an Associate Planner for the City of Camarillo. This position will assist the Planning Technician and Assistant Planner working the public counter and be assigned counter hours on an as needed basis.
The Associate Planner processes permits such as zone clearances, plan reviews, special event permits, temporary use permits, ABC comment letters, conditional use permits, and outdoor entertainment permits. In addition, the Associate Planner will also be working on more complex projects such as parcel and tract maps, residential, industrial, and commercial planned development permits, and contributing to general plan and municipal code amendments.
Education/Training: A Bachelor's degree from an accredited college or university with major course work in urban or regional planning, environmental design, architecture or a related field. A Master's degree is desirable. Experience: Three years of increasingly responsible professional planning experience in a local government at a level comparable to an Assistant Planner with the City of Camarillo.
City of Camarillo, 601 Carmen Drive, Camarillo, CA 93010 (805) 388-5310