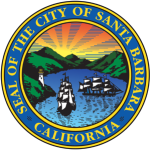 City of Santa Barbara
The Design Review and Historic Preservation work group is one of four sections within the Planning Division of the Community Development Department. Primary objectives of the section are to preserve the City's architectural heritage, accommodate new development in a variety of styles with context-sensitive design, and ensure Santa Barbara continues to be a special place for future generations. Staff help fulfil that objective by providing critical support to four City design review bodies: the Architectural Board of Review; Historic Landmarks Commission; Single Family Design Board; and Sign Committee.
The Supervisor is responsible for overseeing the work of the section staff and collaborating with colleagues on land development matters, maintaining relevant design guidelines and meeting procedures for the four advisory bodies, and conducting special studies to maintain quality design standards. The supervisor also guides the City's Architectural Historian, who is responsible for identifying, designating, and reviewing alterations to and demolitions of historic resources, and managing Mills Act contracts. The Design Review and Historic Preservation Supervisor position is an exciting, high profile, and often demanding, job.
The Supervisor will help implement the City's first-ever Objective Design Standards for mixed-use and multi-unit housing projects and assist in creating new Historic Districts in Santa Barbara. The desired candidate will have a strong foundation in providing good customer service, a solution-oriented approach to resolving issues and conflicts, and a willingness to amend necessary guidelines and regularly adapt procedures to simplify and streamline project review.